Photos by MAH Photographs
By Daisy Sutcliffe, Communities and Partnerships Manager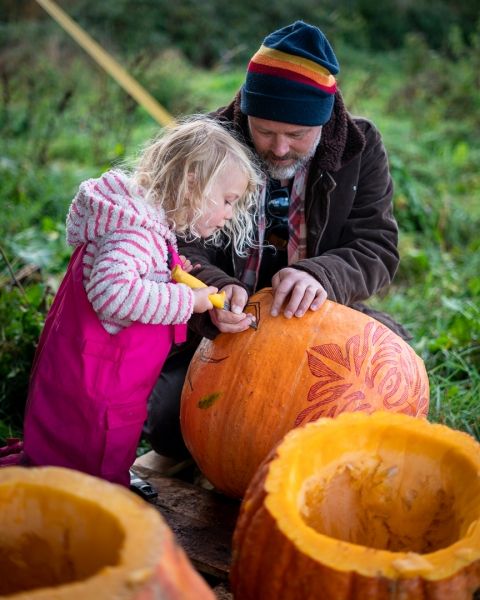 I've now been at The Farm for over three months and in late October I held my first event here to celebrate our harvest and Samhuinn. In the Celtic tradition, before even the Romans arrived on these shores, our ancestors celebrated the passing of the seasons every three months, giving thanks to the earth and its creatures for the bounties of life and blessing the next season.
These celebrations: Samhuinn at the end of October, Imbolc at the end of January to mark the sap rising, Beltane at the end of April and Lammas at the end of July, were woven in as other traditions developed over the following centuries, and the concept and symbolism was adopted into Mayday, the harvest festival, and Halloween along with the figure of the green man being carved into many churches, some believe as a secret act of dissent.
For Samhuinn we cooked and ate a big pumpkin soup together, ate pumpkin and apple cake, pressed apples, carved giant pumpkins, and built an insect hotel to welcome our invertebrate companions to take a comfortable safe rest over the winter months. We then had a look around The Farm before coming together around the fire to sing songs and hear stories led by the wonderful Susanna Waters.
As our eyes and, in recent times our politics, are drawn back to the land, and our place in the many ecosystems it supports, it feels fitting to explore the idea of seasonal events here at The Farm as a way of connecting to the earth, the land, the soil, the seasons and all they support, so you can expect many more over the coming year!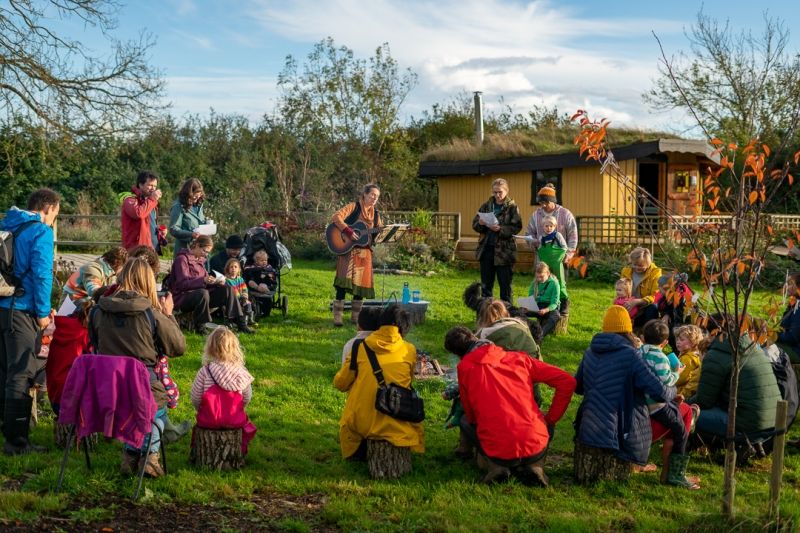 Make sure you keep up to date with all our upcoming events by following us on Eventbrite and Instagram.