By Emmy Wurmli, Engagement Leader
In September and November 2021, money from The Covid Fund, which came directly from our lovely Veg Box customers, enabled us to co-host a fantastic 6-week project, here at The Farm, alongside
EcoWild
and
Groundwork UK
as part of their
IMPACT programme
.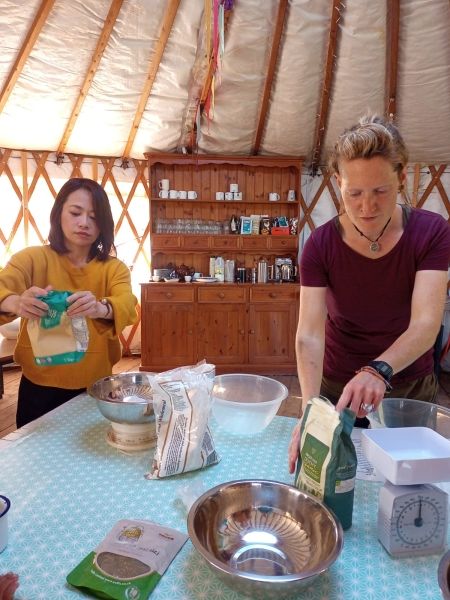 The aim of this partnership was to encourage refugees and non-EU migrants to step outside their urban lives and engage with green spaces and wildlife, whilst taking part in physical activities linked to UK food, farming and wildlife, with the intention being to improve their health and wellbeing and to hopefully establish a support network.
These sessions welcomed a diverse group of women and children who took part in hands-on, mindfulness and nature connection activities, tailored to the group's needs and interests. These sessions evolved as the bonds between the individual participants and between the group and the land, strengthened each week.
We shared moments of reflection and forged strong connections, we walked, danced, crafted, harvested and cooked together, whilst growing confidence, connection to the landscape, and lasting friendships.
The feedback from the participants was hugely positive. They grew more comfortable as the programme developed, and, after a few weeks, they found they were happy to fully engage in the activities and developing a sense of ownership over the space and the sessions.
At The Farm we learnt a huge amount working with both Ecowild and Groundwork and it was hugely rewarding to see it all come into fruition. For those of us working directly with the participants it was also incredibly humbling to be part of something so special, witnessing the moments that individuals and the group began to flourish,
and we couldn't have done this without the generous support of our customers who contributed towards The Covid Fund, so thank you! We are really looking forward to building on this partnership in the near future...so watch this space!